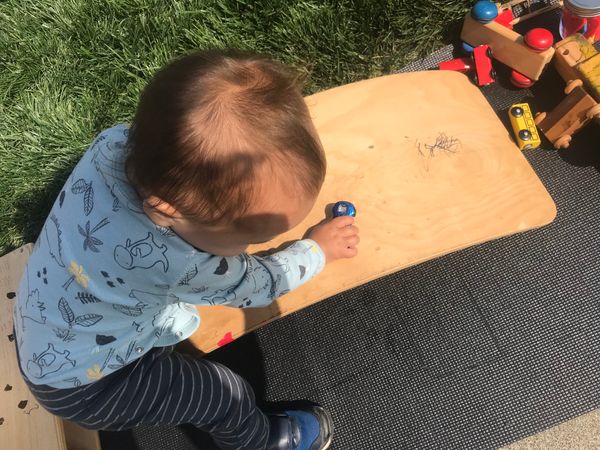 Nook @ Manny's SF
---
Families need open-ended childcare and accessible resources that are an integrated part of their community. We need environments where our kids can flourish. Parents are struggling to balance work and parenting. Basic human needs -- connection, security, community -- are going unmet. Through Nooks, we are trying to create the change needed in our community to bring in open-ended play spaces and care spaces for parents.
These spaces provide the benefits of a community work/care environment, where parents can sit with like-minded adults engaging in work while kids play open-ended in a facilitated play space under the guidance of the play facilitators in the community who are oriented by our Play team. By providing this connection, the neighborhood parenting community becomes self-sufficient with their co-working/socializing and self-care needs, thus taking parent care to a whole new level.

We are co-creating Nooks @Manny's at the request of a local family staying in Presidio, SF. This would be a one time pilot Nook at this location. We were referred to Manny's by a member of the Kernel Community which we are a part of.

Booking details are here. We request you fill-up the registration form if you are attending the Nook for the first time, those details help us in serving you better.

Note: We are charging 15 hr/child/hr  as the childcare fees, siblings attend at half the rate.
A co-working desk pass of 25 USD for 3 hrs  (25 USD for 3 hrs is the co-working fee that will go directly to the space collaborator).
Childcare fees go directly to the play facilitators involved for the particular Nook.

What we are offering:
Community co-working space from Manny's
Access to Nook facilitated play space with local facilitators oriented by our Play Team.
Fast internet
Mothers' Corner designed by Parents' Nook.
Your very own parent community to co-work with who are all-purpose aligned.
Access to a clean bathroom/changing station.
Your very own local online community of parents, educators, and space collaborators to co-inspire and talk about everything parenting.